About Me
About Me
Dr. Michelle Salga ND
Dr. Michelle Salga
is a licensed Naturopathic Doctor, specially trained in
Bio-identical Hormone Replacement Therapy (BHRT)
. She runs her private medical practice in multiple location for patient convenience such as
Humber Bay Shores, Bloor West Village, North York, Richmond Hill and Hamilton
.  Dr. Salga offers Phone and video consultation.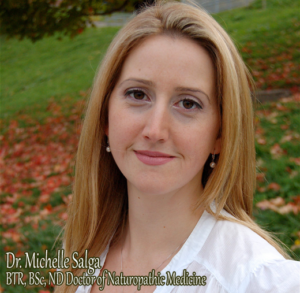 " The Naturopathic Doctor "
SPECIAL INTERESTS & DESIGNATIONS
Dr. Salga is a general family practitioner with a special interest in hormone imbalances (thyroid, adrenal, sex hormones), chronic fatigue, menopause and fibromyalgia.  Bio-identical Hormone Replacement Therapy (BHRT) has proven to be a successful treatment option in her practice for these concerns.  Dr. Salga realizes the importance of educating her patients to become aware of the mind and body connection where both systems have to be in harmony in order for the entire system to function properly.
Michelle is certified in Biotherapeutic Drainage, a European discovered detoxification approach based on the gentle detoxification of the body's cells, tissues and organs using homeopathy, herbs and minerals. 
She is also certified in cosmetic acupuncture which is a holistic alternative or adjunctive to modern cosmetic procedures which helps decrease wrinkles, congestion under the eyes, sagging jowls, double chin and brings blood to the face resulting in a youthful and rested visage.
EDUCATION
Dr. Salga achieved her doctorate at the Canadian College of Naturopathic Medicine, a four year intensive post-graduate accredited program. She obtained her Bachelor of Sciences degree from the University of Guelph.  Michelle participated at the U of G Wellness Centre where she took an active role in creating awareness about disease prevention and health promotion among the student body.
Michelle is also a Biotechnology Research Technologist, obtaining her three year diploma at Seneca College. There, Michelle pursued her interest in research and evidence based medicine by analyzing and processing various specimens and preparing cell lines used for further experimentation. Throughout her academic career Michelle worked at Mackenzie Health Hospital (formerly York Central Hospital) in Richmond Hill for over ten years where she was immersed in a medically saturated learning environment in the fields of Neurology, Nephrology, Cardiology, Oncology, Emergency Medicine and Internal Medicine.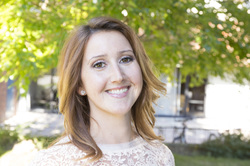 " Dr. Michelle J Salga "
Michelle's clinical background during her residency includes working with patients at the Lakeshore Area Multiservice Project community health centre (LAMP), providing services to those struggling with anxiety and depression resulting from trauma and stressful lifestyle circumstances. She also spoke monthly at The Jean Tweed Centre (center for women recovering from substance abuse and gambling addiction).
ADDITIONAL CERTIFICATIONS
In addition to her passion for disease prevention and natural medicine, Michelle has pursued her certificate in French, Spanish and also speaks Slovak.
Dr. Salga is licensed with and is in good standing with the College of Naturopaths of Ontario. Dr. Salga is motivated to offer patients the support they need to achieve their health goals and she is a compassionate practitioner who is always ready to listen, assessing patient's needs effectively.